Water Quality Protection Is Ongoing Challenge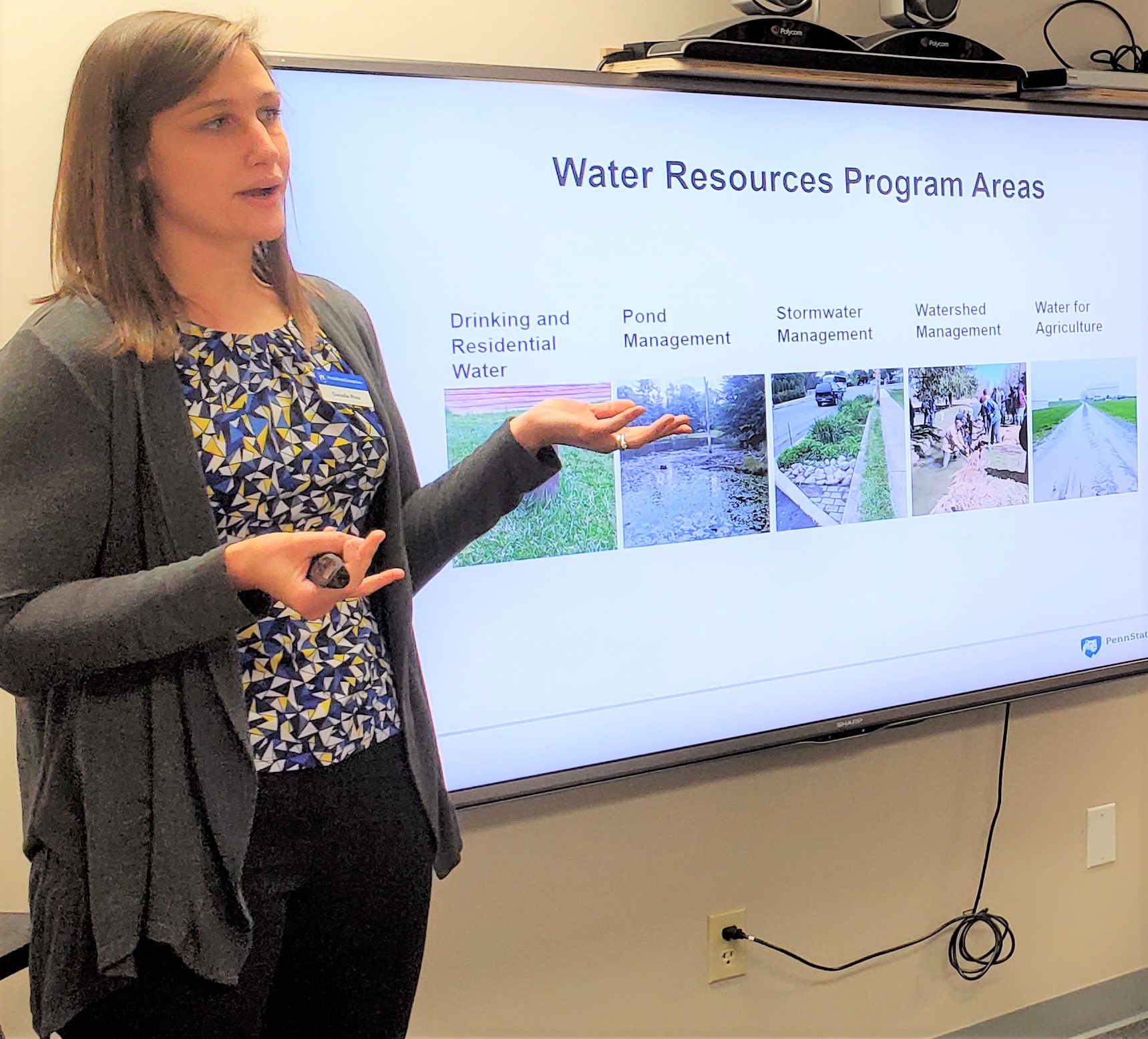 Water quality is a top priority in Potter County, headwaters for three of the largest river systems in the Northeast. One of the members of the Potter County Water Quality Work Group, Penn State Extension water resources educator Danielle Rhea, was among the presenters during last week's Potter County Local Government Day. It's an annual gathering hosted by PSU Extension leaders and educators to keep public officials apprised of the organization's broad range of services. Rhea reviewed the resources that Extension provides in five critical areas — drinking water quality, watershed management, stormwater management, agricultural use of water resources, and pond management.
She pointed out the challenges presented for residential water quality management in Pennsylvania, the only state with no construction standards or testing requirements for privately owned wells and springs. Exposure to contaminants in drinking water is among the leading causes of multiple health problems. Some 68 percent of Potter County's homes are serviced by private water supplies. In terms of surface water quality challenges, Rhea pointed out that stormwater runoff is the leading source of pollutants entering streams and rivers. Penn State offers help to farmers, well/spring owners and others who are interested in protecting water quality. She can be reached at drs5277@psu.edu or 814-849-7361, extension 504.