Tax Claim Bureau 'Upset Sale' Moves Three Properties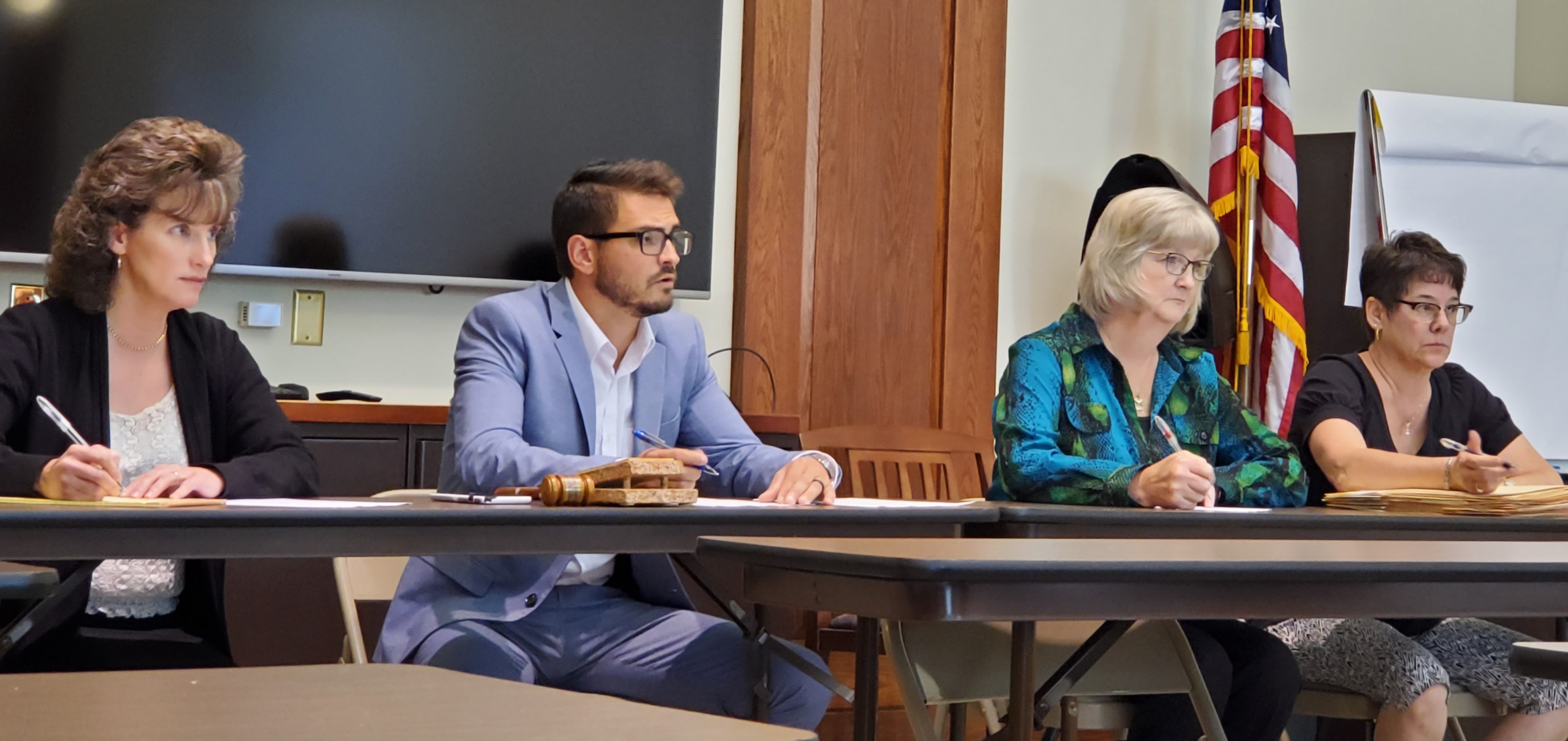 Just three properties were sold during Monday's annual Potter County Tax Claim Bureau (TCB) "upset sale" at the Gunzburger Building. It's a last-resort auction to sell those properties on which taxes for 2017 or earlier have not been paid. The resultant revenue is divided among the affected school district, municipality and county. A Vine Street property in Coudersport Borough was sold for $9,000 to Thomas Majot following bidding that started at $6,700. Two other parcels, one in Bingham Township and the other in Austin Borough, were sold for the minimal bid covering taxes, interest and costs. Fourteen properties that did not sell will be re-offered during the TCB's Continuance Sale at 10 am Monday, Sept. 23, at the Gunzburger Building. TCB personnel conducting the Upset Sale were, from left, Karin Karr, Jake Ostrom, Deanna Johnston and Linda Gambino.
As of mid-August, more than 200 properties from across Potter County were slated to go to the auction block. TCB has implemented a series of changes to make things easier for those who have fallen behind on their taxes to redeem their properties. These include a monthly installment option and a credit card payment system. These changes have had positive results, according to TCB Director Deanna Johnston. "The number of delinquent properties has been tracking downward in recent years," she said. "Selling someone's property due to unpaid taxes is always a last resort and we work with anyone who has fallen behind to try to avoid that outcome." Tax Claim Bureau personnel are located in Suite 111 of the Gunzburger Building, 1 North Main Street, Coudersport PA 16915; telephone (814) 274-0488, option 1.