'Senior Corps' Connects Volunteers With Opportunities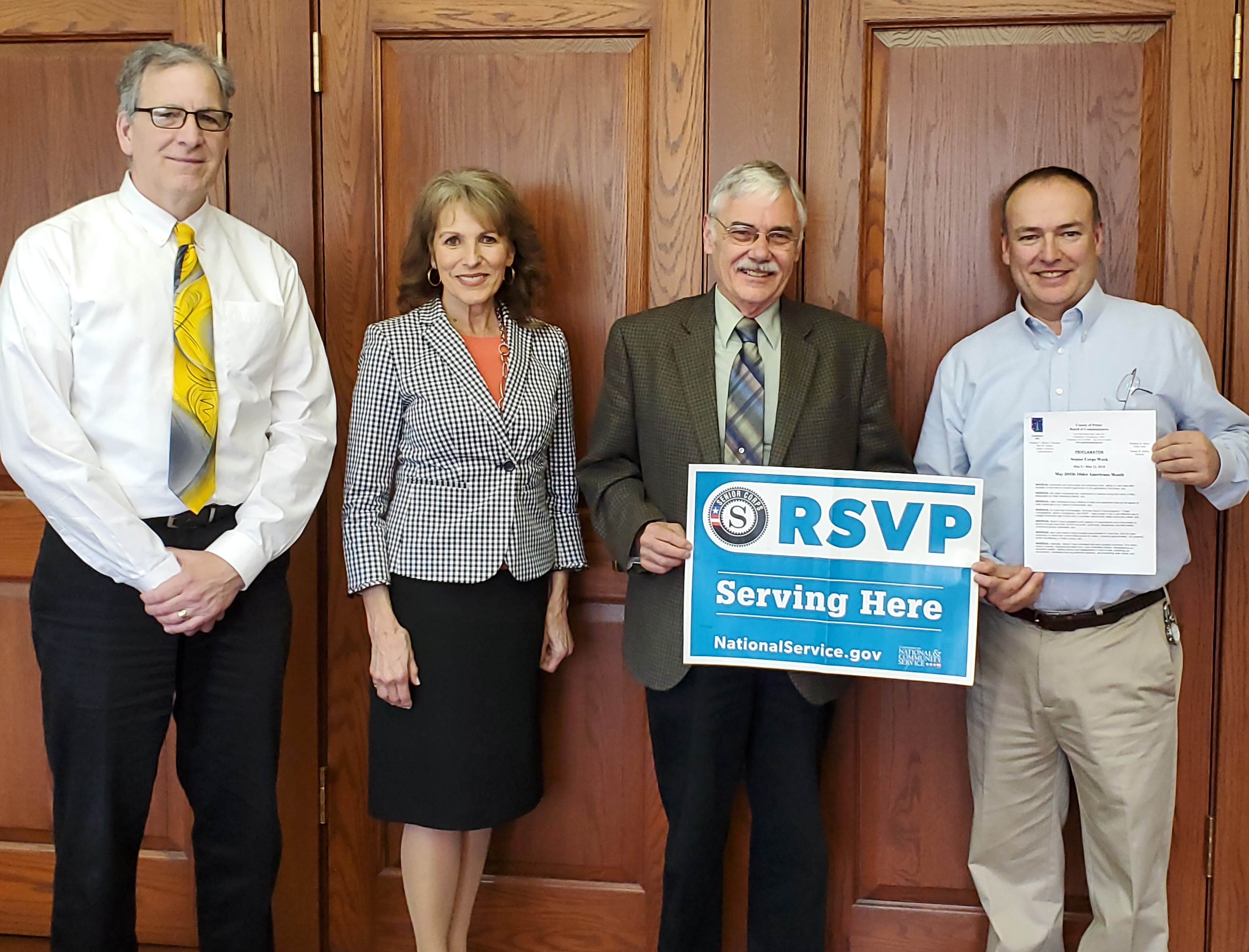 Volunteering is a great way for many older Americans to stay engaged in their communities and make a difference. It opens the door to opportunities, meeting new people, and making new friends. One of the nation's largest and most recognizable volunteer networks, the Senior Corps, is making a push for participants in Potter County. Also known as the Retired and Senior Volunteer Program (RSVP), Senior Corps provides the opportunity for people age 55 and older to share their time and talent in a wide variety of volunteer activities. Steve Weeks (right), director of RSVP for Potter, Tioga, Clinton, Lycoming and Northumberland counties, shared details with the Potter County Board of Commissioners (from left) Paul Heimel, Susan Kefover and Doug Morley last week.
"Many retirees and other people 55 and older are eager to serve and give back to their communities," Weeks explained. "The problem we're seeing, especially in this part of the state, is that they're not sure where they might be needed or what they can do to help. Senior Corps bridges that gap, not only for the volunteer, but also for the agency or organization that needs the help."
Schedules are flexible, Weeks pointed out. Volunteers can choose a location or community project, as well as the number of hours they wish to serve. They receive basic orientation and training, as well as full insurance coverage while serving. Senior Corps members have become a lifeline to many nonprofit organizations, public agencies, and other groups who depend on volunteers to help meet the increased demand for services. Upwards of 140 Potter County residents are now serving through the Senior Corps program. Among organizations that are benefitting is Potter County Habitat for Humanity.
As community needs are identified, Senior Corps responds quickly. Perhaps it's providing food to hungry neighbors, training unemployed workers, offering support to struggling veterans and military families, or helping a child learn to read. For more information on Senior Corps, contact Steve Weeks in Wellsboro at 570-765-3075.