Public Meeting April 26 On Potter County Human Services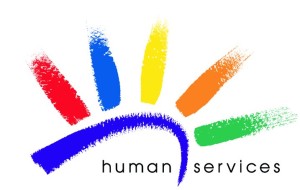 Hundreds of people are directly affected by programs offered by Potter County Human Services (PCHS), but few take the opportunity to provide input on how those services are delivered. An Advisory Board that's in place to accommodate public comments and suggestions will hold its next meeting on Thursday, April 26, at 5:30 pm in the PCHS building at Roulette. PCHS operates programs for victims of alcoholism and other drug abuse, older citizens, the mentally ill, children who are at risk, and the intellectually disabled. Advisory board members are appointed by the Potter County Board of Commissioners. Anyone interested in being considered for appointment to the board should contact the Commissioners Office at 274-8290, extension 207.
During the board's most recent meeting, attendees were members Sherry Harmon (chair), Linda Swift (vice chair), LeAnne Brodhun, Bob Wicker, Jackie Murray, Norman Weeks and Susan Valentine. Also attending were PCHS staffers Colleen Wilber, Sherry Hoffman and Nila Gerner. Members heard from Sherry Hoffman that she is working with Potter County District Attorney Andy Watson to launch an Elder Abuse Task Force in Potter County. She said the Potter County Area Agency on Aging verified 62 cases of elder abuse in 2017, with neglect, physical abuse and financial exploitation as the leading incidences.
In other business, Colleen Wilber, discussed strategies being developed to deal with the drug epidemic in Potter County, particularly the abuse of heroin and other opiods. Members were also informed that Potter County Human Services will discontinue providing staff support for the Women's Residential Rehabilitation Center in Harrison Valley on June 30. Northern Tier Children's Home is now in charge of operating the center. Potter County pays a per-diem fee of $70 for each county resident court-ordered to the center. The facility also services Cameron County women.