PSU Extension Role Expands To Families, Healthy Living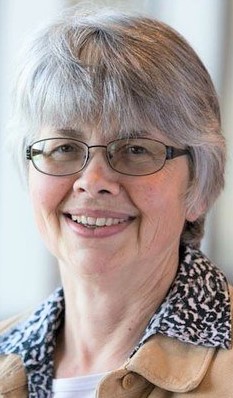 Food safety, family development and healthy living are among the Penn State Extension services that are touching many lives in Potter County. During Local Government Day, senior educator Robin Kuleck explained how the agency has evolved to meet twenty-first century needs and support families and communities. She encouraged those present to help spread awareness of the services, which range from senior fitness training and nutrition education, to home-food preservation and state-mandated food safety training for restaurants. Kuleck also reported on outreach efforts to engage area schools in support of "adulting" (instilling money management and other life skills) and other services. Educational programs are also being developed for those whose lives have been touched by Alzheimer's disease.
Attendees also heard from Gloria Wilson, Extension's new master gardener program coordinator, and from 4-H educator Toby Neal. He reported that membership in the youth development program has risen by about 20 to approximately 200. Some three dozen teen and adult volunteers are also involved.
Neal pointed out that 70 percent of the 4-H members in Potter County are involved in the animal education programs with focuses on beef and dairy cows, rabbits, horses, sheep, poultry, goats and swine. Several 4-Hers have scored successes at the regional level and beyond in competitive horse shows.