Jessica Giebel Sworn In As New County Chief Clerk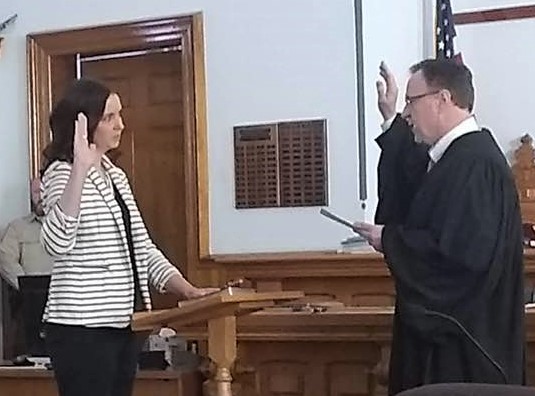 Jessica Giebel was sworn-in by President Judge Stephen Minor as chief clerk for the Potter County Board of Commissioners on Monday. A Coudersport native, Giebel was previously employed by Northwest Bank.
She was hired by the commissioners as criminal justice resources coordinator in May 2018, based on her experience in accounting, financial analysis, project management and communications. In October 2018, Giebel was named fiscal director. For the past several months, she has served as assistant chief clerk, where she has trained under chief clerk Kathleen Majot, who retired at the end of the year. Jessica is the daughter of John (Mike) Renko and the late Nancy Troupe Reed. She is married to Rob Giebel Jr. They have three children.