Harvest Beginning At Community Garden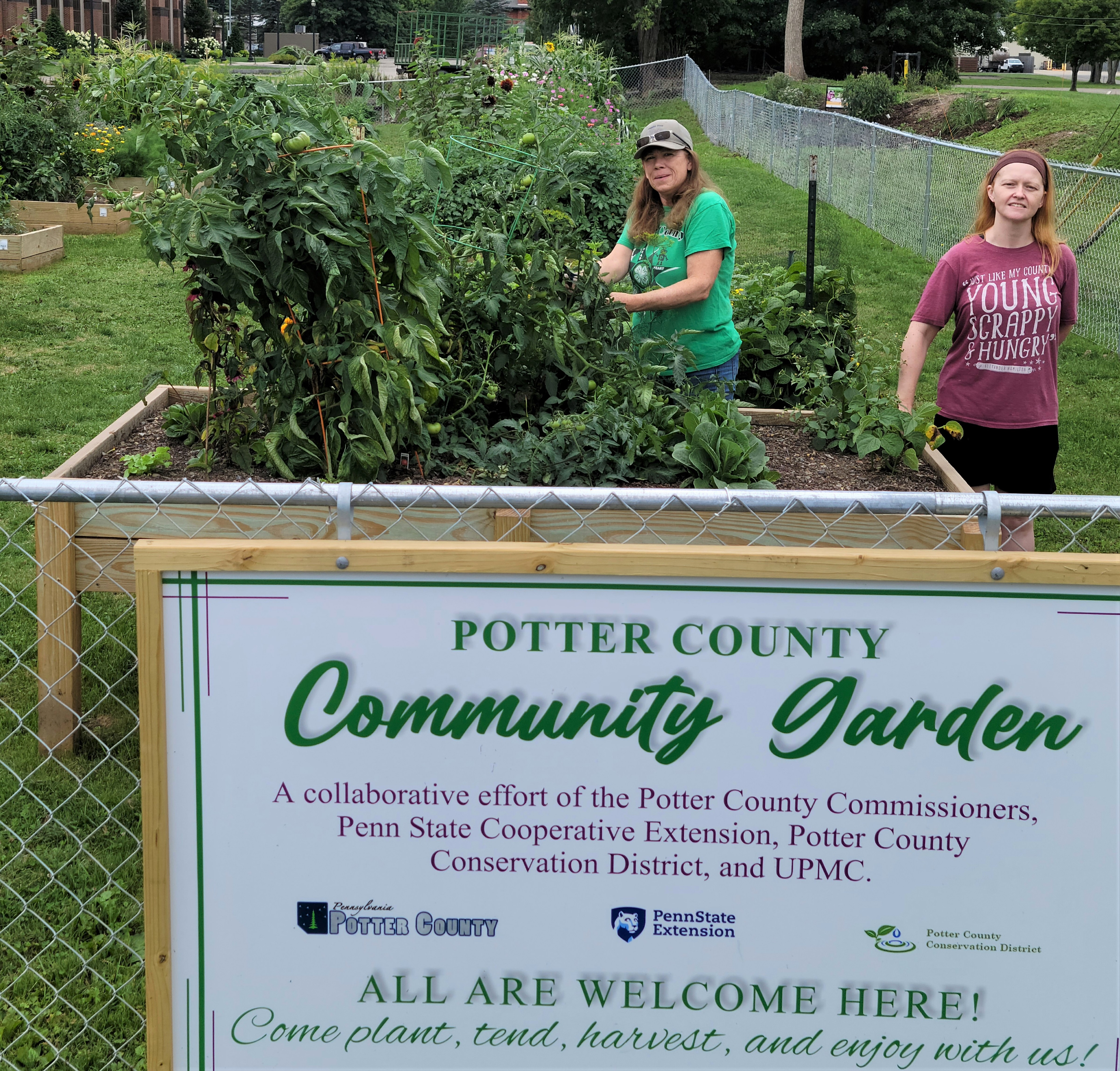 Harvest time has come to the Potter County Community Garden. Some of the gardeners' bounty is now being shared with the public for free through a small vegetable stand at the corner of Water and West streets in Coudersport. On Saturday, Sheila Gabreski (left) from Penn State Extension and volunteer community garden manager Colleen Bray were busy tending to the grounds. Roots of the garden can be traced to a Food Insecurity Work Group headed by Dr. Mary Ann Rigas at UPMC Cole. Studies revealed that about 14 percent of Potter County's residents are "food insecure," defined as lacking reliable access to affordable, nutritious food.
The Potter County Commissioners, together with UPMC Cole and Penn State Extension, established the garden on a county-owned lot adjacent to the Potter County Education Center. All of the raised garden beds were reserved and each day brings harvesting of ripened tomatoes, squash and other vegetables. Garden organizers hope to expand the project next year.