Flag Retirement Box Available At Gunzburger Building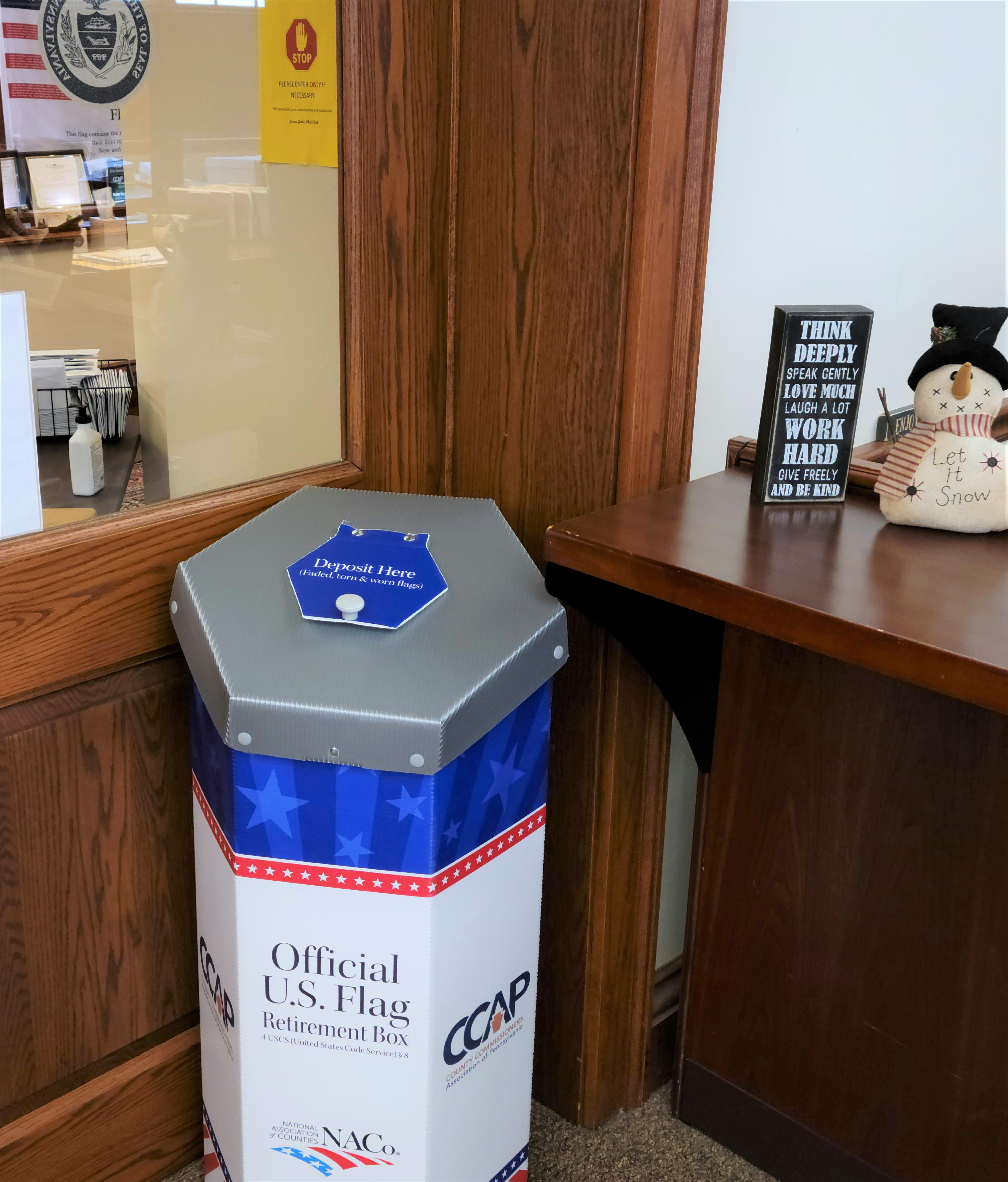 In an effort to help Potter County residents and organizations to properly retire worn U.S. flags, the Potter County Commissioners have placed a deposit box in their administrative office at the F.W. Gunzburger County Office Building. Please use the Main Street entrance. The box is located in the second office on the left.
When an American flag becomes worn out or torn, the U.S. Flag Code dictates how to respectfully retire it. The commissioners will make certain that all of the proper retirement procedures are followed. Citizens are also advised that local veterans service organizations accept worn or torn flags for retirement during ceremonies held each year on Flag Day, June 14.