County Veterans Service Committee Has Busy Agenda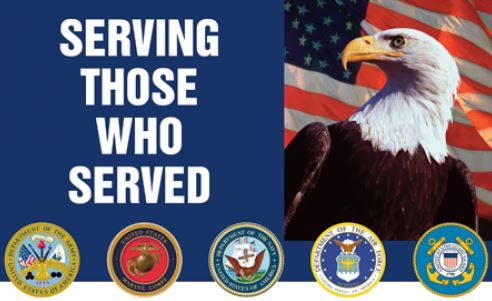 Potter County's Veterans Service Committee met last week. Attending were Michael Pepper, county director of veterans' affairs; Berwyn Calcote (Ulysses); Kerry Ehrensberger (Austin); Ted Parsell (Coudersport); Mitch DeLong and Dan Antonioli (Shinglehouse); and Danielle Gietler (volunteer).
Director Pepper discussed options to better publicize local veterans' posts activities, such as the news media and the county's Military Veterans of Potter County page on Facebook. On a related note, publication of a quarterly newsletter, Potter County Veterans News, has resumed. Commissioner Paul Heimel produces the newsletter and welcomes submissions.
Director Pepper said that transportation for military veterans is a major need. He is communicating with Potter County Human Services to determine if services or other assistance might be available.
Danielle Gietler spoke about the county's Veterans' Discount Program. She was asked to distribute lists of businesses that offer the discount to each veterans' service post. A system of distributing ID cards to veterans through the local posts will also be investigated.
Members reviewed options for holding a Vietnam Veterans Recognition Dinner later this year, tentatively in October. Funding may be available from a Veterans Trust Fund grant obtained by the commissioners last year. Each post is being asked to gather a tally of likely attendees, consisting of a Vietnam War Era veteran and one guest each.
Members also discussed inviting representatives from the LEEK Preserve in Oswayo and Trout Unlimited/Project Healing Waters to designate a representative to serve on the committee.