County Joins Push For Human Services Funding, Other Priorities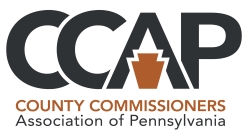 Potter County Commissioners have joined their colleagues across Pennsylvania in calling on the state government to address four issues of major concern to counties and the citizens they serve. Through an affiliation with the County Commissioners Assn. of Pa. (CCAP), Commissioners Doug Morley, Susan Kefover and Paul Heimel are asking county residents to contact legislators and Gov. Tom Wolf in support of:
Sufficient funding for critical human services which counties provide on behalf of the state for residents and communities.
Maintaining the shale gas impact fee.
Flexibility to reduce the reliance on the real estate by diversifying the county tax base.
A state/county joint strategy to overcome the devastating effects of substance abuse and drug overdoses.
Adequate state funding for human service programs is the top priority because state underfunding has resulted in county taxpayers covering the shortfall. The situation worsened in 2013 when the state indiscriminately cut funding by 10 percent, at the same time demand for services was rising. CCAP points out that counties have statutory – and moral – obligations to meet those service needs, whether it is children, seniors, individuals with disabilities, or those with addictions.