Conservation District Looks Back On Impactful Year With Pride
Energy companies have zeroed-in on Potter County for an infrastructure construction spree — and there's more coming. It translates into a heavy workload for the Potter County Conservation District. However, even as their duties expand, county conservation districts likely face a fourteenth consecutive year of a funding freeze from the state legislature. Those were among the themes emerging from the annual Potter County Conservation District Legislative Luncheon, held at the Susquehannock Lodge. It brings together farmers, environmental stewards, district directors and public officials to review the PCCD's activities and candidly discuss its issues and challenges.
Representatives for State Senator Joe Scarnati and State Assemblyman Martin Causer confirmed that the current draft of the state's 2020-21 budget does not call for funding increases. In response, Brenda Shambaugh, executive director of the Pa. Assn. of Conservation Districts, encouraged lawmakers to step up their efforts on county districts' behalf and suggested that citizens also weigh in. PCCD Director Jason Childs (above) concurred that budget limitations can hamper the district's mission.
Another PCCD staffer, resource conservationist Glenn Dunn II, detailed the energy infrastructure issues that have kept the staff busy with permit inspections. Among these are a wind energy generation facility that involved a high volume of earth disturbance near high-quality waterways in the county's northeast corner. Shale gas development, which slowed in the latter half of 2019, has required PCCD to oversee construction of wells, pipelines, compression stations and other infrastructure. At the same time, electric companies are upgrading their equipment, new wireless communication towers are being constructed, a major solar energy installation is on the drawing board in Hebron Township.
Andrew Mickey, road specialist, detailed and a highly successful program to help local governments improve dirt, gravel and low-volume local roads. In 2019, some 14-plus miles of substandard road sections were improved, at a cost of nearly $1.3 million. On a related note, PCCD staffers paid tribute to Dr. Peter Ryan, an associate director for the district, for the major role he and other local Trout Unlimited leaders played in persuading the state government to fund the local roads initiative. Repairing the roads has greatly reduced pollution in nearby headwater streams, equating to hundreds of miles of streams being more habitable to sensitive aquatic life.
Jared Dickerson, watershed and nutrient management technician, pointed out that the district continues to be involved with landowners for compliance with Chesapeake Bay nutrient load requirements, streambank restoration and habitat improvement projects. Emily Shosh, outreach and communications advisor, summarized an active year in public education, including many activities for children, promoting environmental conservation and nature education.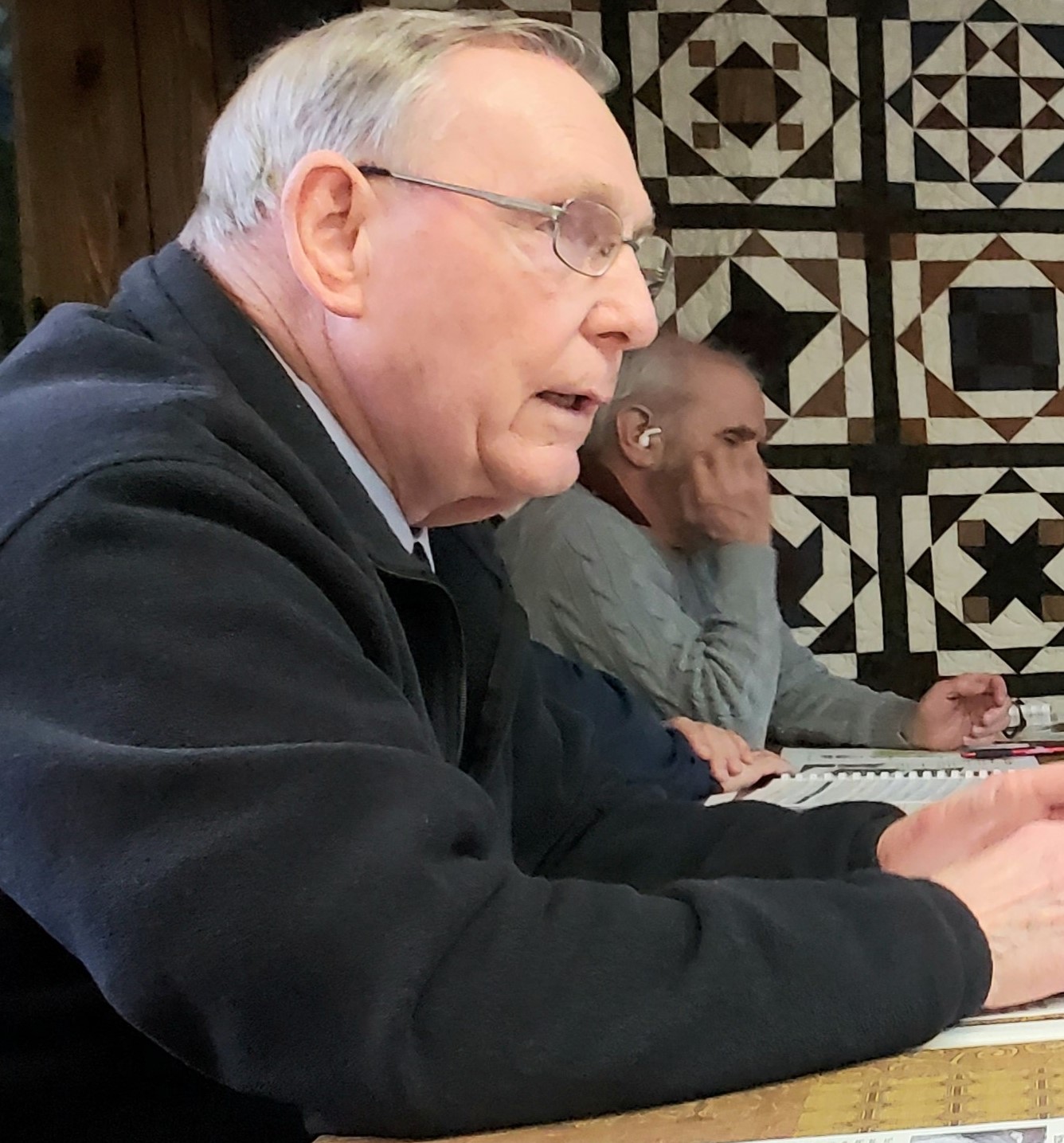 Prior to adjournment, Earl Brown, retired vocational agriculture educator, spoke proudly of the conservation district's evolution. Brown serves as chairman of the PCCD board of directors. He has been engaged in district activities for 52 years. "The district is now staffed with ambitious, young professionals who all have a good education and are very dedicated to their work," Brown said. "We have a proud history. As you could see today, we've come a long way and we're in good hands with this team." Potter County Commissioner Barry Hayman, recent appointee to the PCCD board, echoed the chairman's comments and said he and Commissioners Nancy Grupp and Paul Heimel appreciate the work of the district's staff.