Commissioners Support Local Food Banks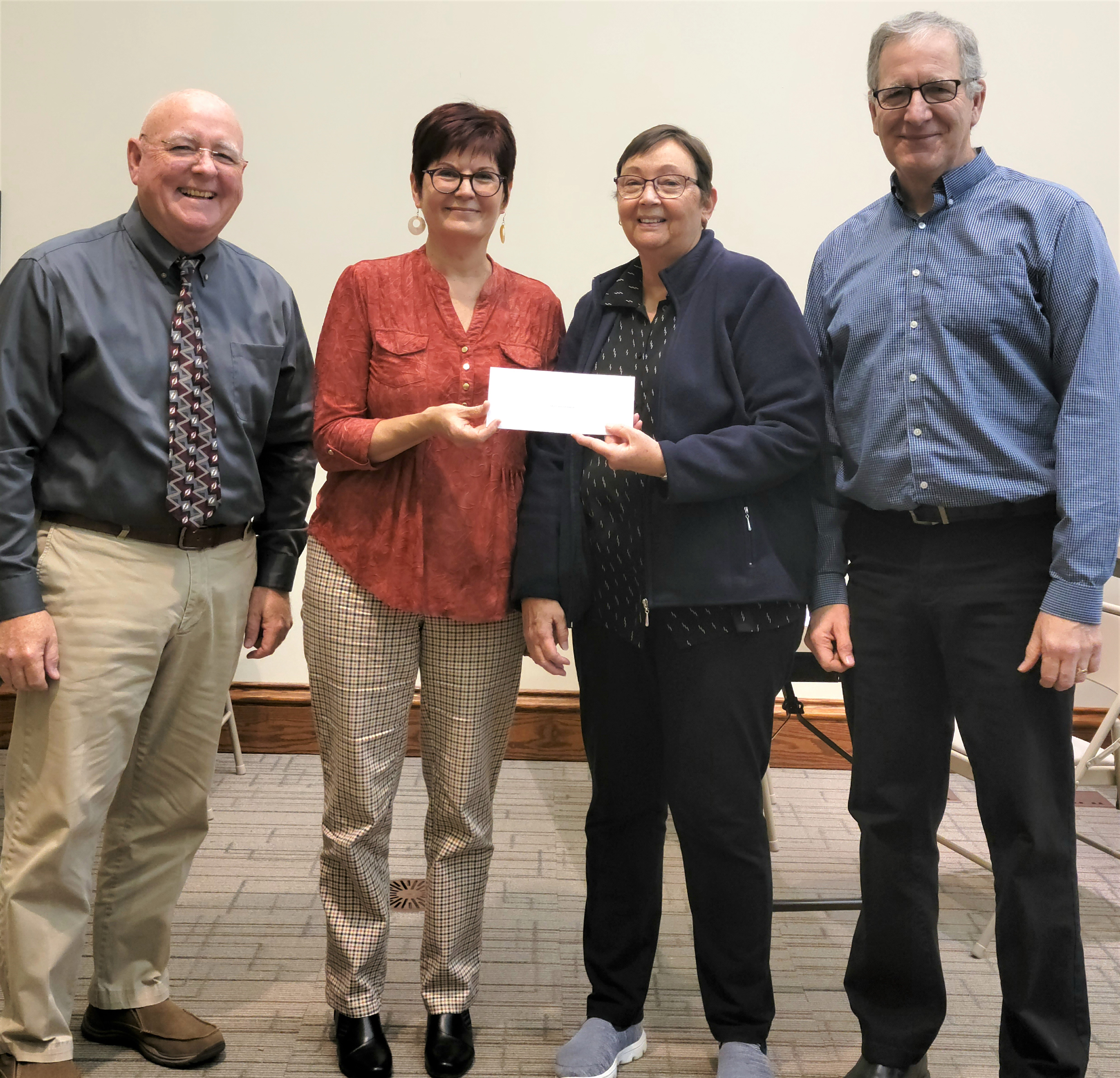 The Potter County Commissioners tapped into the county's federal COVID-19 coronavirus relief fund last week to help six local food banks deal with increasing demand and high costs. Grants of $10,000 were approved for the food pantries in Coudersport, Austin, Galeton, Roulette, Ulysses and Shinglehouse. Each of the distribution sites supports low-income residents with healthy food. Operating hours and policies vary. The food banks are supported by Potter County Human Services, Central Pennsylvania Food Bank and donations.
Schedule is as follows:
Coudersport, Alliance Food Pantry, Avenue B, open to Coudersport area residents on the third Thursday of the month from 10-11 am. Food will also be provided on an emergency basis. See contact information below for details.
Austin, operated at the firehall, open from 12:30 to 1:30 on the third Tuesday of the month.
Roulette, at Riverside Methodist Church on River Street, open from 4:30 to 5:30 on the fourth Tuesday of each month.
Galeton, at St. Paul Lutheran Church on Adams Street, open on the fourth Friday from 10-11 am.
Ulysses, at Zion Christian Academy on Rt. 49, open from 10 to 11 on the fourth Thursday.
Shinglehouse, at Methodist Church on Lincoln Street, open from 9-10 am on the fourth Saturday.
More information on Potter County's food banks is available from McKayla Freeborn at Potter County Human Services; 814-544-7315, option 2, or mfreeborn@pottercountyhumansvcs.org.
Photo– Colleen Osgood, second from right, representing the Galeton Food Bank, accepts a $10,000 grant from (l. to r.) Commissioners  Barry Hayman, Nancy Grupp and Paul Heimel.