November 16th, 2023
Comments off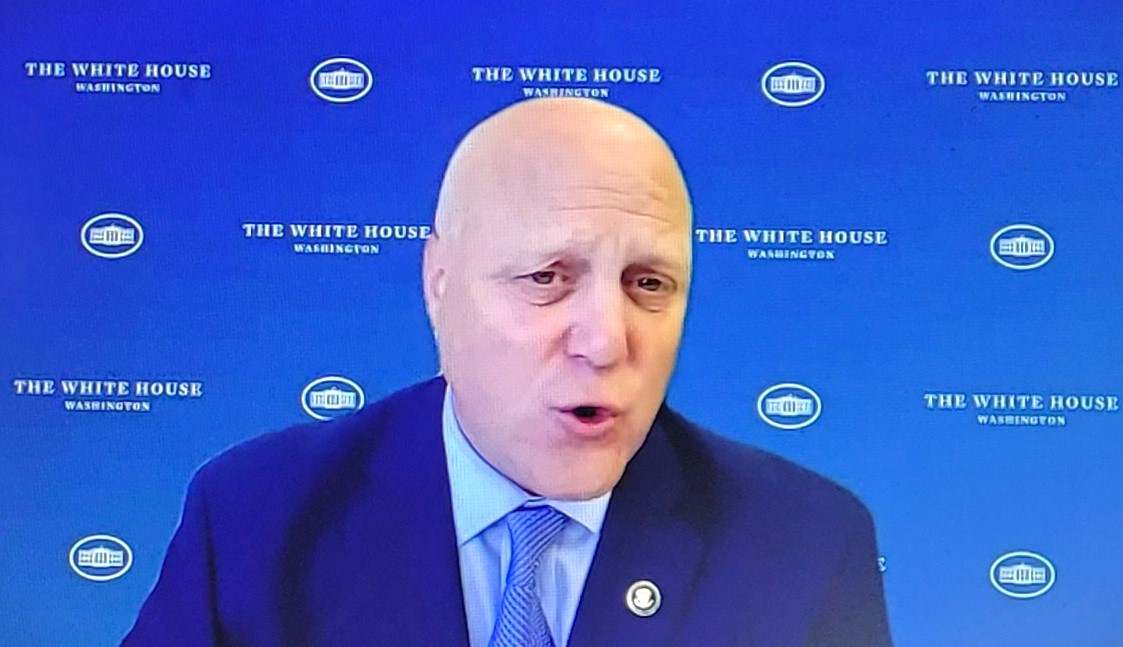 Two representatives from Potter County learned about opportunities for federal funding to support rural community and economic development on Thursday during a Rural Partners Network meeting hosted by the White House. Commissioner Paul Heimel, representing the Rural Action Caucus of the National Assn. of Counties, along Potter County Community Development Director Kal Logue, were invited to join the session via a social networking platform. Featured speaker was Mitch Landrieu (shown), the White House Infrastructure Implementation Coordinator.
He detailed the many funding opportunities that are available to rural communities as a result of the Bipartisan Infrastructure Law. That legislation includes billions of dollars in federal funding to support high-speed internet service expansion, borough/township infrastructure projects, remediation of water pollution generators (including abandoned oil and gas wells), and other initiatives.
Potter County has embarked on a community and economic development strategic planning project. Its goal is improved coordination, communication and unified long-term planning to stimulate the economy and address the challenges of population loss and youth outmigration. Among its elements:
Fill Community Development Coordinator vacancy and combine County Community Development and Planning/GIS Departments for shared administrative resources and day-to-day coordination (completed)
Application to Pa. Dept. of Economic and Community Development for Countywide Economic Revitalization Implementation Plan (completed; grant approved).
Outreach to Potter County Redevelopment Authority, townships/boroughs, community organizations, regional agencies and other potential partners/stakeholders (in progress).
Engagement with Pa. Economic Development Assn., National Rural Action Caucus and other agencies dedicated to supporting agriculture/forest management, travel and tourism, manufacturing and other economic drivers (in progress).