March 8th, 2021
Comments off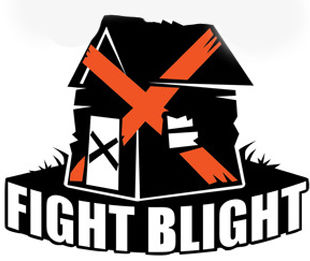 Potter County has launched a program to reduce the number of blighted properties in local communities. Commissioners Nancy Grupp, Barry Hayman and Paul Heimel last week adopted an ordinance to establish a blight reduction fund.
Borough and township governments across Pennsylvania have targeted removal of abandoned and uninhabitable buildings as a step toward revitalization. However, they lack the funds to carry out their plans. Potter County's draft ordinance applies a fee of $15 for each deed and mortgage filing. The revenue will be used to support local governments that seek to remove blighted structures.
Blighted properties are not only unsightly, but they also pose health and safety hazards and reduce neighboring property values. Pa. Act 152 of 2016 authorizes county commissioners to establish the fee schedule and blight reduction account. Commissioner Hayman spearheaded the project in Potter County. He conferred with other counties that have established a fund and conducted further research. He pointed out that blight reduction is among the goals established in the Potter County Comprehensive Plan 2020-29.
A copy of the ordinance is posted on the county website here, on the commissioners page accessed under the "Departments" tab.