January 27th, 2020
Comments off
An organization dedicated to protecting Potter County's public drinking water held its first meeting of the year last week at the Gunzburger Building. Triple Divide Watershed Coalition (TDWC) welcomed Pa. Dept. of Environmental Protection (DEP) representatives Mark Stephens (left) and Mark Accettulla, who shared timely information. TDWC was formed in 2011, pulling together all nine public water systems in Potter County – a first for a Pennsylvania county. Members are the municipal systems in Shinglehouse, Austin, Galeton, Coudersport, Genesee, Roulette, Ulysses and Port Allegany, as well as the Northern Tier Children's Home and UPMC Cole.
Much of Wednesday's discussion focused on the 24/7 monitors that have been installed at many public drinking water sources in Potter County to document flow, temperature and conductivity. This creates a database while alerting water system operators to any potential contamination or other aberration. TDWC used a $100,000 grant stemming from a fine levied against JKLM Energy to help townships and boroughs acquire the equipment. However, just 16 of the county's 19 public water sources are being monitored. A monitor in Coudersport Borough was recently disconnected due to false readings. Stephens emphasized the importance of keeping the equipment functional to provide a database that might to used in the event of contamination and resultant enforcement action or litigation. He also stressed the need for water system operators to update their sourcewater protection plans. Among other items on Wednesday's meeting agenda were reports on potential internships, grants for municipal water systems,  U.S. Environmental Protection Agency educational resources, water system operator career training opportunities, and a report on the Potter County Commissioners' "Project 2025," an initiative to reverse the county's population decline and steady rise in median age.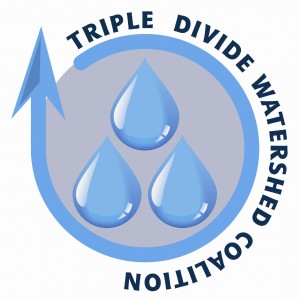 TDWC was formed by the Potter County Commissioners and the county's Planning Department. The organization won the Pa. Governor's Award for Local Government Excellence, but its work had only begun at that point. TDWC spearheaded the historic Potter County groundwater characterization study that was completed with the assistance of the U.S. Geological Survey and other partners. This was the first-ever detailed analysis of groundwater resources in Potter County that charted the water's location and components, as well as migration patterns and other characteristics. It's important information to have when assessing the potential impact of shale gas drilling and other industrial activities. Mission of TDWC is "to protect public drinking water sources within the headwaters region of the Allegheny, Genesee and Susquehanna River systems from any degradation of source water quantity or quality." This is accomplished by proactively evaluating susceptibility to contamination, working to minimize or eliminate potential threats, creating long-range protection strategies, supporting local planning and inter-governmental cooperation, encouraging public education initiatives, and any other activity to benefit present and future generations.