September 25th, 2019
Comments off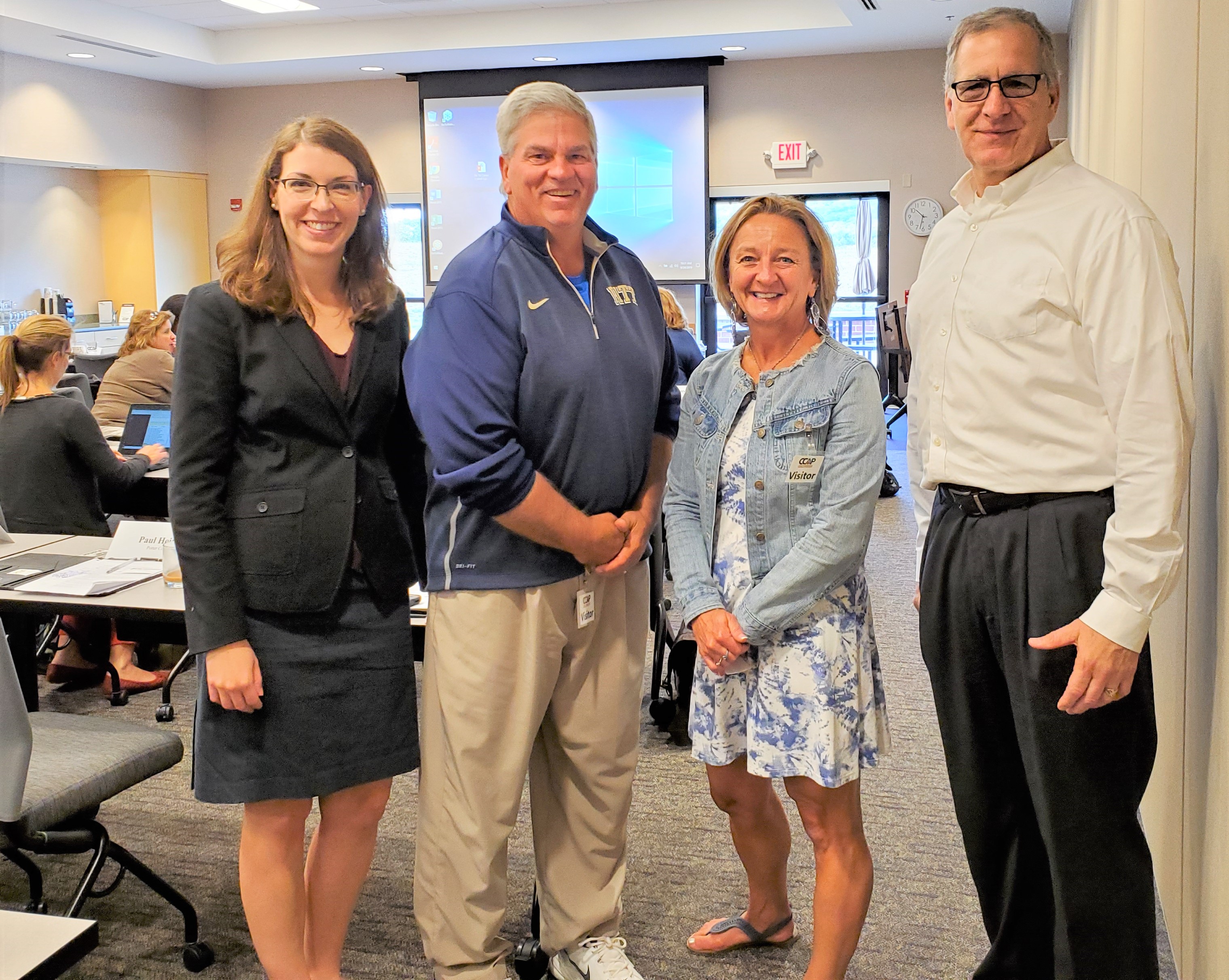 Potter County has "stepped up" its commitment to a national campaign to reduce the number of mentally ill men and women behind bars. Three years ago, Commissioners Doug Morley, Paul Heimel and Susan Kefover approved the required resolution to make Potter County a partner in the Stepping Up Initiative, which was launched by the White House in response to major gaps in the criminal justice and penal systems. Through Stepping Up, the National Association of Counties, Council of State Governments Justice Center, National Sheriffs Association, and American Psychiatric Association are supporting public, private and non-profit partners who commit to the initiative.
Counties have been forced into the position of having to provide treatment in their jails. Prevalence rates of serious mental illnesses in jails are three to six times higher than for the general population. Almost three-quarters of adults with serious mental illnesses in jails also have co-occurring addiction disorders. Adults with mental illnesses tend to stay longer in jail and, upon release, are at a higher risk of recidivism than people without these disorders. County jails spend two to three times more on adults with mental illnesses that require interventions compared to those without these treatment needs. Without the appropriate treatment and services, many people with mental illnesses continue to cycle through the criminal justice system, often resulting in tragic outcomes for these individuals and their families.
Since the resolution was passed, the Potter County Criminal Justice Advisory Board has adopted Stepping Up as a top priority. A planning team has been meeting to guide the process. Most recently, Commissioner Heimel and Human Services Administrator Jim Kockler participating in a statewide training and peer-sharing session in Harrisburg, sponsored by the new Pennsylvania Stepping Up Technical Assistance Center. They not only learned of effective reforms being implemented in other counties, but also shared the progress being made in Potter County. Among those elements:
development of a re-entry specialist position to work with jail inmates who are returning to society so that they are less likely to commit other crimes;
a multi-county partnership to establish a treatment facility for the mentally ill;
completion of a nationally heralded training session, Sequential Intercept Mapping, to help members of the county's criminal justice system work as team to improve outcomes.
establishment of a DUI Treatment Court, Drug Treatment Court and a Pre-trial Diversion Program which helps people stay out of jail by offering alcohol/substance use disorder treatment and related services.
Above: Shown during a break in this week's training session today in Harrisburg on opportunities for improving criminal justice outcomes for the mentally ill and/or addicted are, from left, Dr. Alison Martin, director of the Pennsylvania Stepping Up Technical Assistance Center; county human services administrators Jim Kockler (Potter) and Nancy Clemens (Tioga), and Commissioner Paul Heimel.