August 20th, 2019
Comments off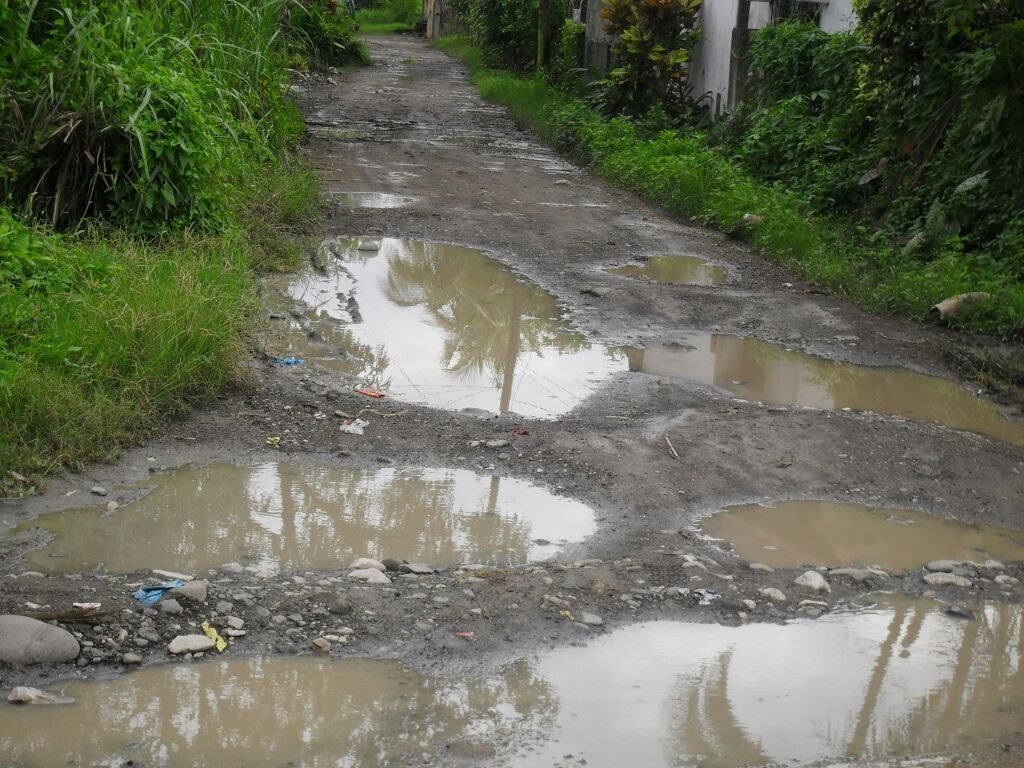 Nearly $800,000 in funding has been approved to help stabilize a dozen rural roads in Potter County next year. It's the latest round of projects to leave the drawing board as part of a Dirt, Gravel and Low-Volume Road initiative implemented by the Potter County Conservation District (PCCD). District Manager Jason Childs presented a progress report at last week's meeting of the county's Water Quality Work Group.
A quality assurance board advising PCCD chose these dirt and gravel road sections from the 25 applications submitted by Potter County townships and boroughs: Damascus Street, Coudersport; South Dry Run, Sweden; Tennessee Road, Hebron; Zoerb Hollow, Abbott; Weimer Hollow, Pleasant Valley; Southwoods, Homer; Whitehead, Harrison; Grover Hollow, Bingham; Horseshoe, Ulysses Twp.; Canada Hollow, Sharon; Meeker, Pike. A project on Toles Hollow Road in Eulalia Township was also approved through the low-volume road program.
For more than 15 years, the state-funded program has kept thousands of tons of sediment from entering prime trout streams. Sediment is a significant stream pollution problem. It fills in stream channels, smothering trout eggs and destroying aquatic insect habitat. Back in 1990, members of the God's Country Chapter of Trout Unlimited hosted a meeting in Potter County to draw attention to the worsening erosion and sedimentation problem. PennDOT then helped to organize a volunteer task force to draft road maintenance standards and techniques for correcting the excessive sedimentation problems. Penn State graduate students produced a map of every dirt and gravel road near an exceptional value or high-quality cold-water fishery. Trained volunteers from local TU chapters assisted by surveying their local streams.
By 1996, more than 700 "sediment hotspots" were identified statewide. The following April, the legislature passed Act 3, providing $5 million annually to improve and maintain dirt and gravel roads: $1 million to the Pa. Bureau of Forestry and $4 million to be distributed by local conservation districts. Since that time, more than 2,500 projects have been funded. An estimated 8,000 new drainage and stream pipes have been installed. Close to 700 miles of driving service aggregate has been placed, and upwards of 200 miles of road ditch and banks have been stabilized.
Also at last week's meeting:
Jim Weaver from Pine Creek Watershed Council reported that the organization is working on a plan to restore riparian buffers on Long Run, a Pine Creek tributary, between Sabinsville and Galeton. Goal is to reduce water temperatures, protect water quality and enhance habitat. After an assessment, PCWC will be contacting landowners along the stream to discuss corridor plantings. Weaver also presented an update on the council's Headwater Hemlock Planting Program.
Committee members heard about a project underway in the First Fork of Sinnemahoning Creek, north of Sinnemahoning State Park, to protect and restore hellbender populations.
Darrell Davis from the Genesee Headwaters Watershed Assn. discussed public education activities the organization has supported, including a water education picnic in partnership with the Genesee Public Library and a program presented to second-graders at Northern Potter Children's School.
First Fork (Sinnemahoning) Watershed Assn. is looking for volunteer leaders to succeed Kathy Mitchell, who is moving from the area.
Charlie Tuttle, chair of the Triple Divide Watershed Coalition, reported on that organization's recent developments. Efforts to continue to bring back continuous water quality monitoring of Coudersport Borough's multiple sources. TDWC is also discussing establishing an internship for individuals considering careers in water stewardship and extending educational activities through the local Boy Scouts and school districts.
Site work has been completed at a canoe/kayak launch pad along Pine Creek in Galeton Borough.
Upper Allegheny Watershed Assn. recently held a canoe/kayak float trip to remove trash and debris from a section of the Allegheny River.
Emily Shosh, PCCD communications and outreach advisor, is working with Galeton Area School District on a Pine Creek water quality monitoring project.
Danielle Rhea, water resources educator at Penn State Extension, presented an update on several initiatives. She shared details on a brochure being developed by Penn State to share best management practices being employed on farms. The information will support the Potter/Tioga County Water for Agriculture initiative being organized by Penn State, the U.S. Department of Agriculture, and other agencies.