March 31st, 2019
Comments off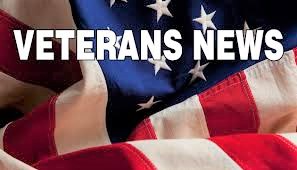 Latest edition of Potter County Veterans News, the newsletter for and about veterans produced by the county's department of veterans affairs, is now available online at pottercountypa.net (click on Veterans Affairs Department tab). Copies will soon be available the Gunzburger Building. Among features of the 1st Quarter 2019 edition are:
Restructured Potter County Veterans Service Committee holds first meeting.
Veterans Resources/Job Fair scheduled April 9.
Shattering myths surrounding veterans' services.
American Legion Post 192 honors local couple.
Centennial celebration for the American Legion.
Scammers collecting on behalf of bogus veterans' charities.
How you can support Pennsylvania's veterans.