October 30th, 2018
Comments off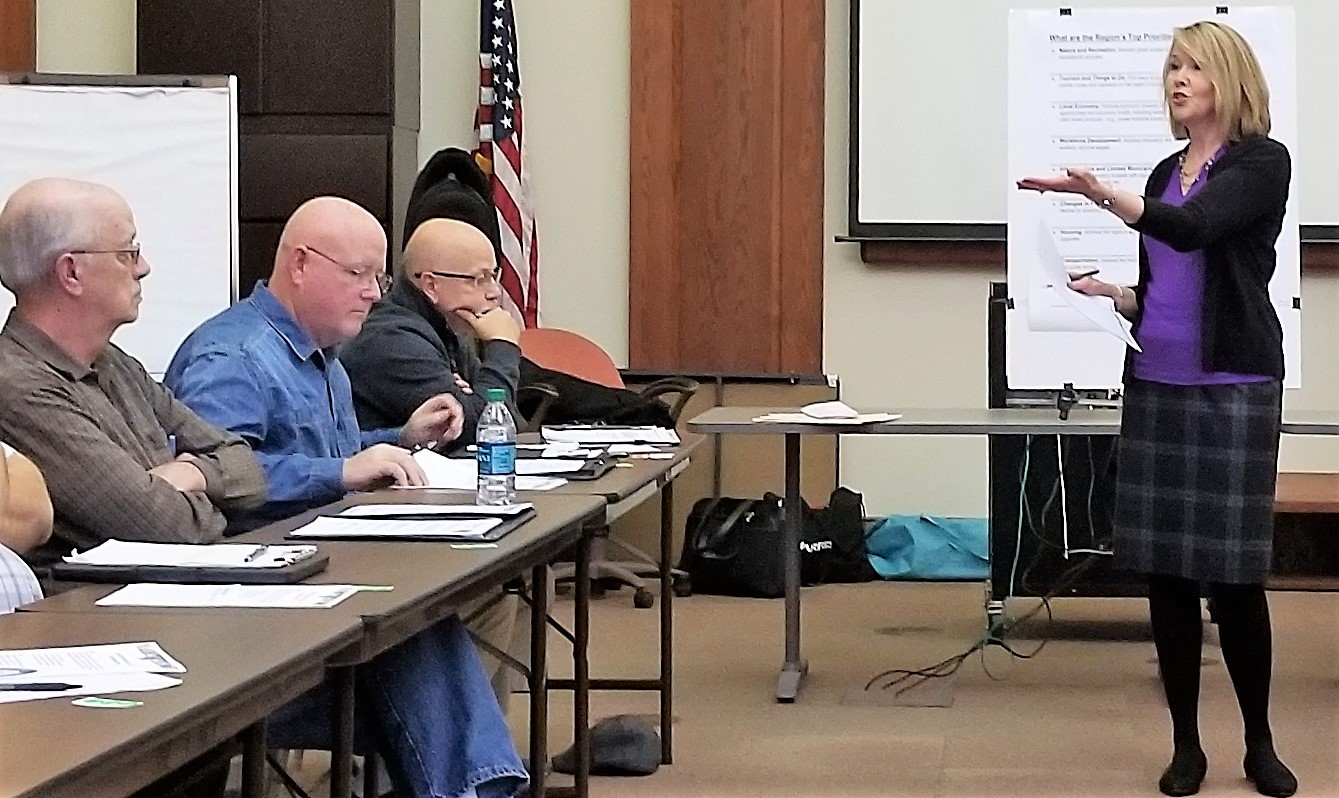 Potter, McKean and Cameron counties continue work on a joint "comprehensive plan," the document that guides decision-making on topics as varied as land use planning, transportation, economic development, protection of natural resources, education, public safety, housing and quality of life. More than 30 citizens attended two focus group meetings on the Potter County section of the plan at the Gunzburger Building in Coudersport. In discussions moderated by Tracey Vernon (standing) from the consulting firm, Michael Baker International, they identified multiple issues of importance and/or concern and held a roundtable discussion on possible solutions and strategies.
The plan is mandated by the state and must be updated every 10 years. Each county covered by the Northern Pennsylvania Tri-County Comprehensive Plan will have a separate section that reflects local priorities. Commissioners from the three counties signed on to the project in an effort to save costs through shared resources. Total cost is $115,000, with $80,000 covered by federal funding and the remaining $34,500 shared equally among Cameron, Potter and McKean counties.
An initial report based on the consulting firm's research was recently released. Profiles of the three counties were created to identify trends, assets, strengths, challenges and opportunities. Among the concerns are the impact of a declining population, combined with steady increases in median age. These pose major challenges that will impact the comprehensive planning process, in terms of needed services, changes in the job market, economics and other areas.
Input is being solicited from townships and boroughs, school districts, community organizations, businesses, education representatives and others. Planning Directors Will Hunt (Potter), Cliff Clark (Cameron) and Jeremy Morey (McKean) are the point people. Focus groups are currently meeting to provide input. Public meetings will be scheduled.