January 30th, 2018
Comments off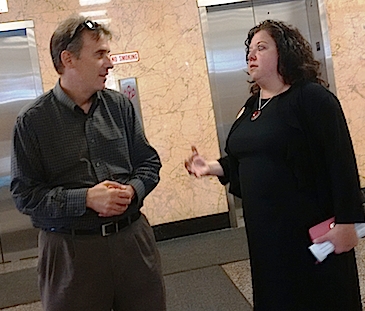 Pennsylvania Lumber Heritage Region (LHR) is working under a new action plan that emphasizes historic preservation, tourism and economic development. Goal is to advance historical and cultural initiatives that showcase the timber industry's rich tradition through education, conservation and promotion. One of twelve heritage areas in Pennsylvania, LHR encompasses the counties of Potter, Cameron, Elk, McKean, Tioga, Clinton, Centre, Clearfield, Jefferson, Warren, Lycoming and Forest, and portions of Cambria, Clarion and Indiana counties.
Director Holly Komonczi said a priority in 2018 is to provide guidance and support for tourist attractions while strengthening alliances with businesses, chambers of commerce, the Pennsylvania Lumber Museum, and a number of tourist promotion agencies. An updated website was completed last August. It allows visitors to plan vacation or day-trip itineraries, take a simulated trip down Sinnemahoning Creek, visit local museums and tour historic Civilian Conservation Corps camps. Other features include current events, industry job postings, and historical archives. Meanwhile, LHR has significantly increased its social media footprint.
LHR has scored numerous high-profile successes: acquiring and preserving high-quality glass negative photographs depicting pioneer lumber-related activities in Pennsylvania; acquisition of a rare, authentic railroad locomotive and a Model-T Ford for the Pennsylvania Lumber Museum in Potter County; lasting commemorations for the Civilian Conservation Corps in the region, and more.
Above, Lumber Heritage Region executive director Holly Komonczi discusses the LHR's "wood on glass" collection with met with Downtown Indiana executive director David Janusek.