January 8th, 2018
Comments off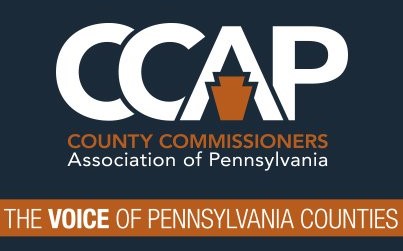 Potter County plays an active role with the County Commissioners Assn. of Pa. (CCAP), which recently completed selection of legislative priorities to be addressed in the new year through registered lobbyists and other advocacy activities. Members of the Potter County Board of Commissioners have seats on CCAP's Courts & Corrections, Human Services, Assessment and Taxation, Veterans Services, and Economic Development committees, as well as its Natural Gas Task Force.
The counties' priorities are led by a call for the General Assembly to address human services funding and system reform, highlighting the need to restore human services funding to historic levels in the face of increasing mandates and service demands, as well as the restoration of the 10-percent cut that the legislature made five years ago. Counties further call for a commitment of full state and federal funding for additional mandates and new program requirements imposed on counties, as well as better planning and integration of services. When mandates are not accompanied by adequate funding, the costs are unduly borne by county taxpayers.
Preventing substance abuse and drug overdose remains a priority. Counties continue to seek ways to effectively address the opioid epidemic through additional state resources, implementation of best practices and collaboration on a comprehensive response for those affected. Counties will also be seeking to maintain the shale gas impact fee and all current distributions under Act 13 of 2012, regardless of any potential discussion to place a severance tax on the natural gas industry for other purposes.
Another CCAP priority is to address the shortage of psychiatric, or forensic, beds in state hospitals for county inmates who have mental illness and developmental disabilities. Prisons are not the place for many of these individuals, and there is a need to expand resources to allow more options for care and treatment outside the prison system. Counties further support, as priorities, additional federal and state resources to assure services are adequate for veterans, as well as resources to address growing voting system replacement needs. Finally, counties have emphasized the need to re-engage the General Assembly on the state-county partnership in service delivery. The priority includes re-examining county mandates currently in place and seeking a commitment by the state to work together with counties so that any new or expanded programs are property structured and funded.
More information about the counties' priorities is available at www.pacounties.org by clicking on Priorities under the Government Relations tab.