June 22nd, 2017
Comments off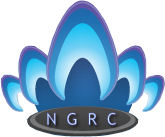 Potter County is resurrecting the award-winning Natural Gas Resource Center (NGRC). It will be jointly administered by the county's Planning and Community Development departments and supported by the Potter County Board of Commissioners. An advisory committee comprised of environmental, educational, energy industry and government representatives has been reassembled. Members are Will Hunt, Potter County Planning Director; Jason Childs, manager of the Potter County Conservation District and chairman of the Potter County Water Quality Work Group; Kim Rees, executive director of the Potter County Education Council; Bryan Phelps, police/emergency services; Commissioners Susan Kefover, Doug Morley and Paul Heimel; Jennifer Rossman, Potter County Community Development Director; Terry Cole, Pennsylvania CareerLink; Curt Weinhold, Potter County Planning Commission; and industry representatives Scott Blauvelt from JKLM Energy and Al Haney from Gas Field Specialists Inc. A seat on the committee is also being held open for the new water resources educator to be hired soon by Penn State Extension.
The NGRC leadership will confer with the Pa. Dept. of Environmental Protection, the Triple Divide Watershed Coalition, Penn State University Marcellus Center for Outreach and Research, and other resources. A new website, recently launched at naturalgasresourcecenter.com, is being built  incrementally.
Potter County Education Council oversaw the NGRC for several years. It was recognized as a model by the County Commissioners Assn. of Pa. and the National Assn. of Counties. The center is designed as a one-stop shop for all kinds of information about the region's gas industry. At its peak, NGRC had about 560 businesses and agencies signed on to be listed on the center's website. Public education, as well as development of business liaisons, will remain high priorities. The advisory committee will be reviewing possible topics to be covered when NGRC resumes its public meetings about gas drilling issues, opportunities and concerns later this year.