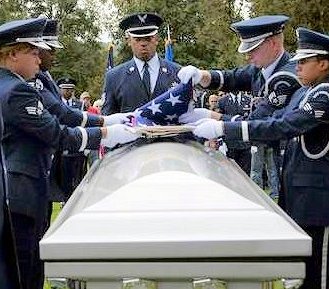 Members of the public are being encouraged to pause on Saturday, Sept. 20, to pay tribute to a Coudersport High School graduate who perished in an Air Force cargo plane crash during the Korean War more than six decades ago. Schedule of ceremonies has been announced for services to honor 1st Lt. William Turner. The public is invited to two of the events — a memorial service at the Park United Methodist Church at 11 am and a military interment at the Gilmore Cemetery near Sinnemahoning State Park at approximately 1 pm. Coudersport Mayor Brenda Whitman has issued a proclamation marking Saturday as 1st Lt. William Turner Day in Coudersport and encouraging businesses and individuals to display the U.S. flag and participate in the ceremonies.
Members of Lt. Turner's family will be at the Buffalo Airport on Thursday when the lieutenant's remains arrive with appropriate Air Force decorum. A military escort is planned to transport him to Coudersport. Visitation will be held from 10 am to 11 am at the church. Among speakers at the 11 am public memorial service will be U.S. Air Force Brigadier General Frank Sullivan (left); Roger Hill, vice president of the Korean War Veterans of America; David Mitchell, representing Pennsylvania Governor Tom Corbett; Coudersport Mayor Brenda Whitman; and Nancy Glover, Allegewi Chapter of the Daughters of the American Revolution. At approximately 12:15, there will be a procession to Gilmore Cemetery, located on Rt. 872 near Sinnemahoning State Park (formerly the village of First Fork, where 1st Lt. Turner grew up). Organizers are attempting to arrange for an Air Force flyover to mark the occasion. Local arrangements are being handled by Mike Wennin in Cameron County, on behalf of the Gilmore Cemetery, and by Veterans Affairs Director Will Worthington and Commissioner Paul Heimel in Potter County.
In June 2012, an Alaskan National Guard Blackhawk helicopter crew spotted wreckage from the 1952 crash site of a C-124 cargo plane, similar to the aircraft shown below, that killed all 52 servicemen onboard. Several months later, a task force returned to the site and was able to identify 17 sets of remains, one of those being 1st Lt. Turner's. The plane had struck a mountainside as it flew from Tacoma, Wash., to Elmendorf Air Force Base. Weather conditions made recovery impossible and the shifting glacier covered the wreckage. Searches for the remaining 35 passengers and crew continue.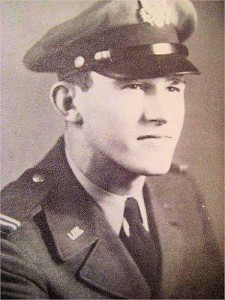 William Turner (left) was the son of Willis E. and Pearl Caldwell Turner of First Fork. He was a 1946 graduate of Coudersport High School. Classmates recalled him as a quiet student with a strong interest in science. Most of the plane's occupants were servicemen who had been in Washington on leave and were returning to duty. Among those who have confirmed their attendance is Florida resident Tonja Anderson-Dell, who has spearheaded the national campaign to bring home all 52 victims. Her grandfather was among the casualties. His remains have not yet been recovered. Anderson-Dell has reached out to other families who lost loved ones in the crash.