September 2nd, 2015
Comments off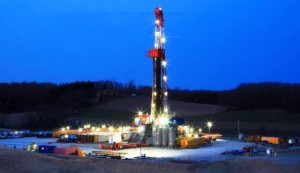 Latest edition of Shale Gas Roundup is now available. It's the quarterly newsletter of the Potter County Natural Resource Center and features timely, locally relevant news about shale gas development and related topics. Among highlights of the 3rd Quarter 2015 edition:
Utica Shale trail leads to Potter County with eye-opening numbers.
Opening Pandora's Box on maze of pipelines in Pennsylvania & across U.S.
Workshops planned on land management/lease option issues.
Local sourcewater protection advocates meet with DEP Secretary Quigley.
Some companies poking into a third promising shale gas layer in region.
Small gas/oil companies insist, 'One size does NOT fit all.'
Rig count in Appalachian Basin drops by half since 2012.
Uncertainties persist as focus turns to handling shale gas waste products.
To access the latest edition as well as all past editions, visit the website pottercountypa.net (Shale Gas Roundup newsletter icon is found on the cover page). Copies are also available at the Commissioners Office in the Gunzburger Building (first office on right inside Main Street entrance), or by contacting Dawn Wooster at 814-274-8290, extension 207.