April 25th, 2015
Comments off
Pennsylvania State Land Tax Fairness Coalition has been chosen to receive an international Special Achievement in GIS Award, to be presented at the annual Esri International User Conference in July. It's a testament to the work of a team of Geographic Information Systems specialists who have been creating effective graphics and data showing how the tax bases of Potter, Cameron, Clinton and many other Pennsylvania counties are being gutted by the presence of large volumes of tax-exempt state land. Their work is displayed in a Map Gallery found on the website, pastatelandtaxfairness.com.
"This is a tremendous compliment to the GIS professionals who have been working with our organization," said the coalition's chairman, Potter County Commissioner Paul Heimel.  "They continue to produce maps that graphically depict the high proportion of state land and reduced-assessment real estate in each county, municipality and school district. Virtually everyone who sees these maps has come to better understand our plight and support our cause. Our own Potter County GIS Director Will Hunt (left) has been an integral part of the Map Gallery's development."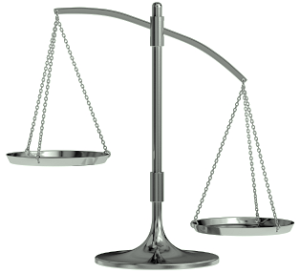 Commissioner Heimel and GIS Director Hunt serve on the coalition's steering committee. Other members are Commissioners Phil Jones (Cameron), Pete Smeltz (Clinton) and Tony Mussare (Lycoming), and Austin Area School administrator Jerry Sasala. The organization seeks to persuade the legislature to increase the amount of "payments in lieu of taxes" made to school districts, counties and townships for each acre of tax-exempt state forest, game and park lands; and to carve out 20 percent of the revenue the state gets from gas/oil leases and timber sales for the same three taxing bodies. In areas where the state owns a significant amount of real estate, private property owners are unfairly burdened with higher taxes.