March 30th, 2020
Comments off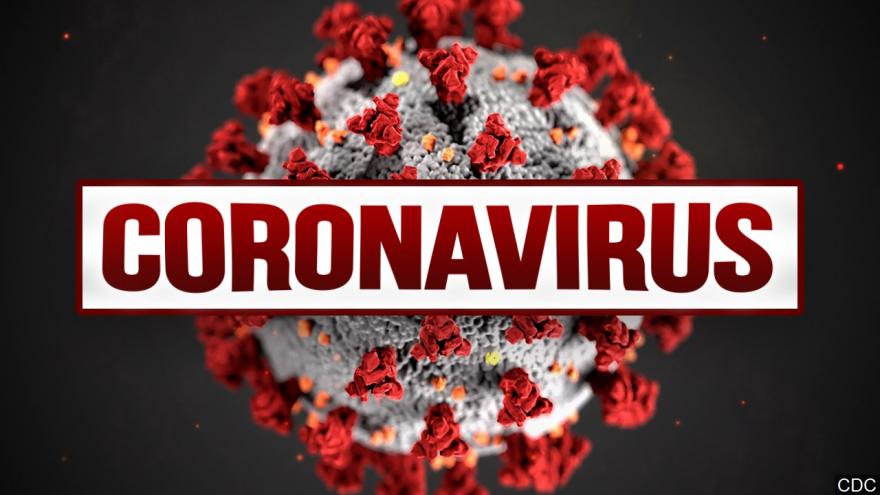 Governor Tom Wolf announced this morning that all schools will stay closed for the remainder of the 2019-20 school year.
Potter County Department of Emergency Services has distributed personal protective equipment to all emergency service agencies operating in the county. More than 1,400 n-95 masks, 300 gowns and 800 pairs of gloves have been provided to emergency medical services, quick response services and medics. More than 1,000 n-100 and regular masks and 900 pairs of gloves have been given out to firefighters and fire police. Hand sanitizer has also been provided to emergency responders. A shipment of additional protective equipment from the Federal Emergency Management Agency was received on Wednesday and will be held in inventory.
In figures released Thursday afternoon on confirmed Coronavirus cases across the region, there were no changes in Potter County (3), Cameron (1), McKean (1), Tioga (10) or Elk (2). Cases in Lycoming County rose from 15 to 17; Clinton County, from 3 to 4; Centre County, from 57 to 59. Two neighboring counties in New York State held steady — Allegany County, 21, and Cattaraugus County, 15.
Pennsylvania had 18,228 confirmed Coronavirus cases entering Thursday — up by 1,989 from the previous day. The daily increases were 1,680, 1,579 and 1,830 the previous three days. There have been 338 fatalities. The number rose by 30 since Wednesday. Some 87,374 patients have tested negative. It's important to note that the numbers that are reported are based on the victim's county of residence. Roughly 13,000 of the confirmed cases have come from Philadelphia County and other parts of southeastern Pennsylvania. Statewide, 42 percent of confirmed Coronavirus cases have been found in those ages 25 through 49. Other figures are: 50-64, 29 percent; 65 and older, 20 percent; 19-24, 8 percent.
Businesses affected by the Coronavirus have been taking advantage of new tools created by two county departments to support them during troubled times. First of these is an interactive map which shows Potter County businesses that remain open as "life-sustaining" under Gov. Wolf's mandatory closing and stay-at-home orders. The map also shows locations where public school districts are distributing free lunches. Local residents are encouraged to support their local businesses during this time of economic distress. The map can be accessed here. More businesses will be added daily as the resource becomes more widely known. Business owners are encouraged to provide information on special services they are providing, such as early shopping for seniors, curbside pickup, etc. If you operate a local business and would like your business to be added to the map, please fill out this survey located here . The link can also be found on the left side of the map (see link above). Once completed, your business information should automatically populate on the map.
A second service is the Economic Impact Survey that will be used to guide county leaders in seeking state or federal assistance for local business. It is important for any business that has been affected by the pandemic to participate in this. The link can be found here and can also be found on the left side of the map. These services are a joint project of the county's Planning/GIS and Community Development Department, under the supervision of the Potter County Commissioners.
Business owners can learn about available federal resources through the "Small Business Owner's Guide to the Provisions of the Coronavirus Aid, Relief, and Economic Security (CARES) Act." To access it, click here. Of particular interest is the Paycheck Protection Program which is now open to small businesses. This program authorizes forgivable loans to pay employees and other business expenses during the pandemic. Learn more at https://bit.ly/2R767E3, or download the application: https://bit.ly/2wboIrq. Pa. Dept of Economic and Community Development (DCED) also offers assistance at http://dced.pa.gov.
Pa. Office of Mental Health and Substance Abuse Services has launched a toll-free "warmline" available 24/7 for those who may need to talk with a professional about challenges they may be experiencing during this time. The number is 1-855-284-2494.
Gov. Tom Wolf has placed all of Pennsylvania under a "stay at home order" to help slow the spread of COVID-19. Individuals may leave their residence only to perform certain activities. Details can be found here.
State agencies have established helpful online resources as follows:
Potter County Planning/GIS Department is updating a map tracking the confirmed cases statewide. It includes information related to the virus, provided by the Pa. Dept. of Health and Penn State University. To access it, click here.
Pennsylvania's primary election has been postponed from April 28 until June 2. All public schools will remain closed until further notice. It's possible that students will not return to classes until the 2020-21 school year starts in September. Deadlines for filing both federal and state income tax returns has been extended to July 15.
The Pennsylvania CareerLink office in Potter County is closed. To reach a staff person, call 814-590-6837. For unemployment compensation issues, call 1-888-313-7284, or visit the website here. For general inquiries, go the Pa. CareerLink website here.
The National Assn. of Counties has set up an informative COVID-19 resource page here. To combat misinformation being circulated about the pandemic, the Federal Emergency Management Agency has unveiled a fact-check website. The website can be found here. Reliable information can also be found on the Centers for Disease Control and Prevention website here.
Potter County elected officials and department heads continue to implement measures to continue operations of the county government. A list of online options and telephone numbers can be found at pottercountypa.net.
At Potter County Human Services, Protective Services, Child Welfare, Crisis, and On-Call staff remain available for emergencies. Caseworkers are regularly conferring with clients by phone to check on their welfare and offer assistance. The Medical Assistance Transportation Program continues to operate. Potter County Drug & Alcohol Services is conducting assessments by telephone. Inpatient referrals can still be made and outpatient providers are making therapy available by phone. More information is available online at pottercountyhumansvcs.org.
The Potter County Treasurer's Office is closed. Dog licenses can obtained by mail or online at pottercountypa.net (click on Treasurer's Office). Fishing licenses can be purchased online at gonefishingpa.com.
Potter County Director of Veterans Affairs Michael Pepper remains available to assist veterans at 814-274-8290, ext. 210. The VA has closed its Coudersport clinic. Those who need labs or face-to-face visits will need to go to the clinic in Wellsboro. VA is encouraging veterans to use the virtual care modalities to get the care they need. More details are available on the Military Veterans of Potter County page on Facebook, or from Director Pepper.
Potter County Assessment Office/Tax Claim Bureau is accepting tax payments through a drop-box accessible in the parking lot of the Gunzburger Building (corner of Water and West streets). Delinquent tax payments can be made online by clicking here or by mail to: Potter County Tax Claim, 1 North Main St., Suite 111, Coudersport, PA 16915. Arrangements are being made to accept stay-of-sale agreements by mail. Many forms and applications can be found online at pottercountypa.net (see Tax Claim/Tax Assessment tabs). For assistance, send email to jostrom@pottercountypa.net, or call or text 814-203-0761.
Potter County Planning/GIS office is closed. The online Tax Parcel Viewer has printing capabilities at no cost. Online mapping services can be found at www.pottercountypa.net. Also found on the website is a digital Subdivision and Land Development Ordinance application form. If an in-person appointment is needed, call Will Hunt at 814-274-8290, ext. 229. Potter County Planning Commission has cancelled its April meeting.